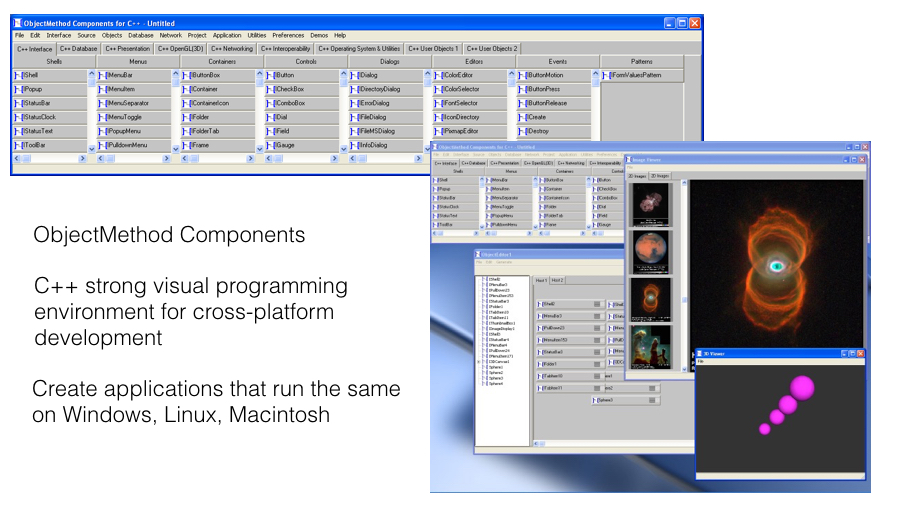 ObjectMethod Components
ObjectMethod Components Cross-Platform Visual Programming Environment for C++
ObjectMethod Components provides an innovative strong visual programming environment for cross-platform C++ software development.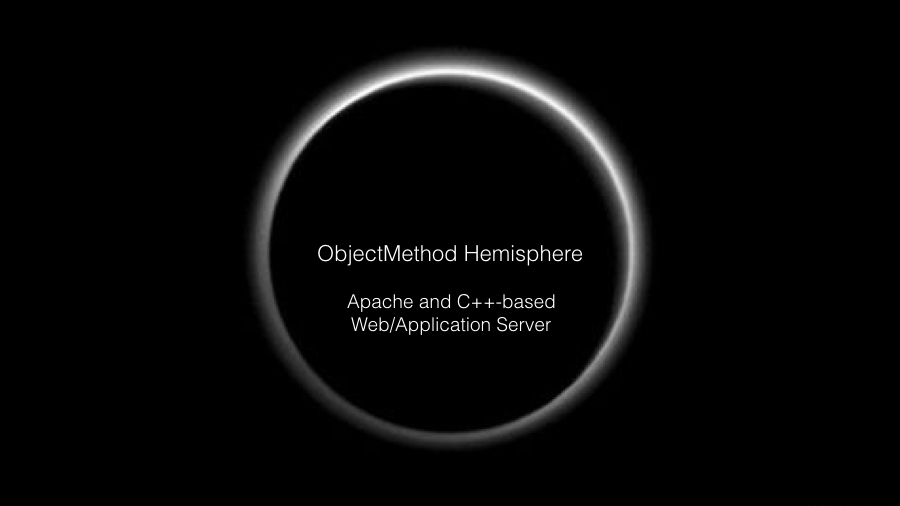 ObjectMethod Hemisphere
ObjectMethod Hemisphere Cross-Platform Application Server for C++
ObjectMethod Hemisphere is an Apache HTTP Server and C++-based application server that offers improved simplicity and speed of execution, Hemisphere provides C++-based remote method invocation (RMI), server-side tag libraries, session persistence and more.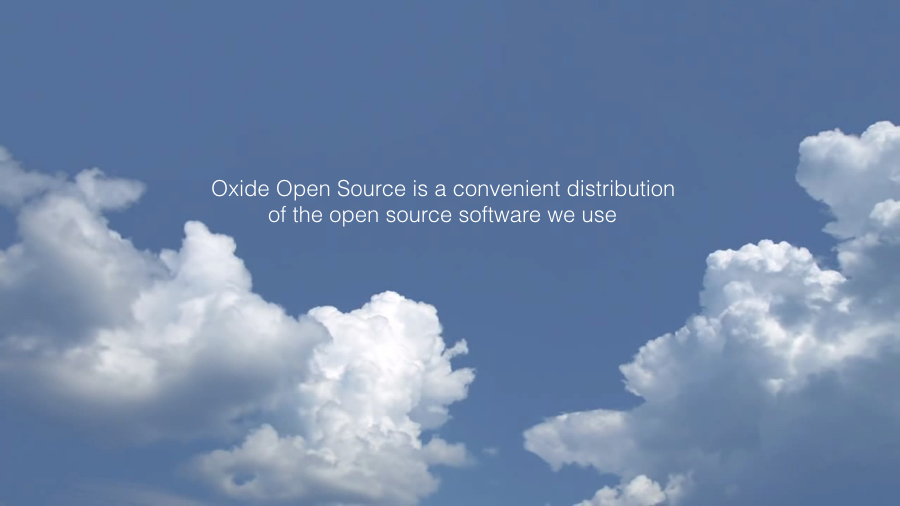 Oxide Open Source Software
Oxide Open Source Cross-Platform Frameworks, Applications and Utilities
We've packed up all of the open-source frameworks, applications, and utilities we use at ObjectMethod.
This layer should provide both the support needed by the ObjectMethod Applicatons and also serve as a convenient and curated open source distribution for other development efforts.
We hope you find it useful. And feel free to suggest new additions. We'll listen to the best suggestions.